Multi-day metro parking is only available at three metro stations: Greenbelt Metro Station, Huntington Metro Station, and Franconia-Springfield Metro Station.
Each of these metro stations has between 15 and 17 parking spaces allocated for overnight parking of up to 10 days. Availability is on a first-come, first-served basis.
There is no charge for multi-day metro parking beyond the regular fee on the day of exit. Collection hours are between 10:30 am to midnight on Monday-Thursday, and 10:30 am to 3:00 am on Fridays. If you exit the metro garage on a weekend, there is no charge because parking is FREE on Saturdays and Sundays.
Each metro station has designated multi-day metro parking spaces. These multi-day parking spaces are located inside metro parking garages, and not at the metered (Kiss & Ride) spaces.
Greenbelt Metro Station
5717 Greenbelt Metro Drive, Greenbelt MD
Cost/Day: $4.25
Multi-day parking space: Cherrywood Lane side

Huntington Metro Station
2701 Huntington Avenue, Alexandria VA
Cost/Day: $4.50
Multi-day parking space: Huntington III Parking Garage

Franconia-Springfield Metro Station
6880 Frontier Drive, Springfield VA
Cost/Day: $4.50
Multi-day parking space: Lower Level of the new garage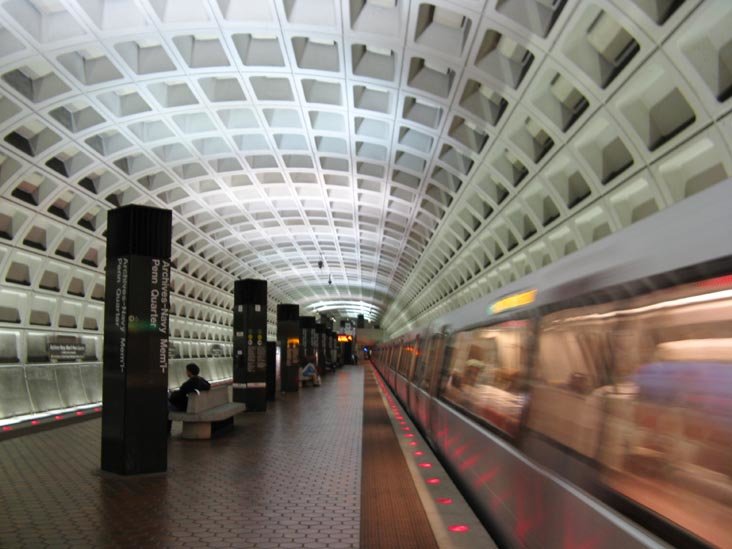 Related Information



Metro
The metropolitan subway system of Washington DC.




Metrobus
Bus complementing the service provided by Metro.




Metro Pocket Guide
Essential information for Metro riders.




Metro Map
Printable version of the Metro map.




DC Circulator
Bus connecting areas that are not accessible by Metro.