The Metro System has five metro lines (red, blue, yellow, orange and green). Each metro line goes in two directions named after the final destination on the metro line. For example, metro trains on the orange line are either to Vienna/Fairfax-GMU or New Carrollton.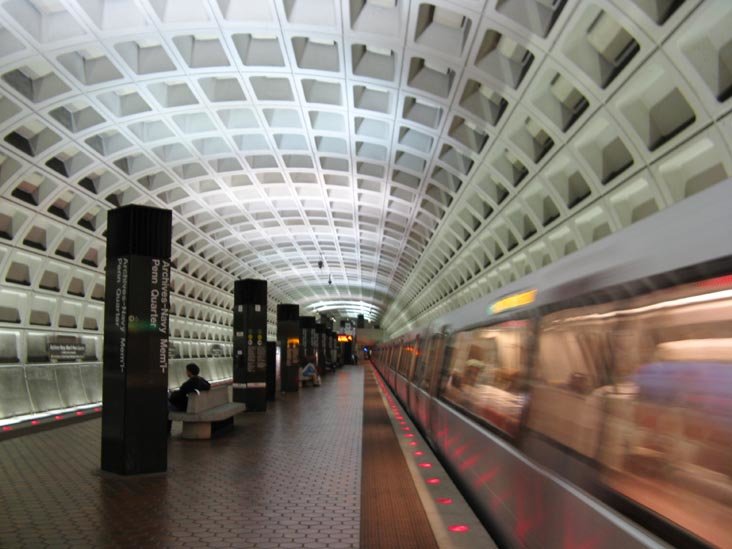 Riding the metro can be somewhat confusing to new users because metro stations are symmetrical. To figure out on which side of the platform to wait for your train, find the name of your destination on the list of metro stops posted on brown pylons.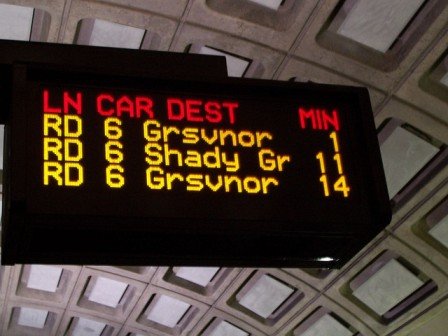 Large digital screens on the metro platform display the time when the next train will arrive. Also, lights embedded in the edge of the platform flash when a train is arriving to the metro station. Before boarding, note the color and final destination of the train. The color is shown on the front and back of the train, while the train's final destination is displayed over the front and side windows.
The following video is provided by the Washington Metropolitan Area Transit Authority (WMATA) to teach passengers how to ride the Metro System safely and easily.
Related Information



Metro
The metropolitan subway system of Washington DC.




Metrobus
Bus complementing the service provided by Metro.




Metro Pocket Guide
Essential information for Metro riders.




Metro Map
Printable version of the Metro map.




DC Circulator
Bus connecting areas that are not accessible by Metro.