Closest Metro Stop:
Archives-Navy Memorial-Penn Quarter



View Metro Map

Phone: (202) 380-0733

Website:

Navy Memorial: Open 24 hours

Naval Heritage Center: Monday - Sunday, 9:30AM - 5PM

Address: 701 Pennsylvania Ave NW, Washington, DC 20004
The U.S. Navy Memorial & Naval Heritage Center is located right next to the Archives-Navy Memorial-Penn Quarter Station. The station is on the Green and Yellow Lines of the Metro System. The Navy Memorial is also surrounded by public parking garage facilities with readily-available taxi cabs immediately outside.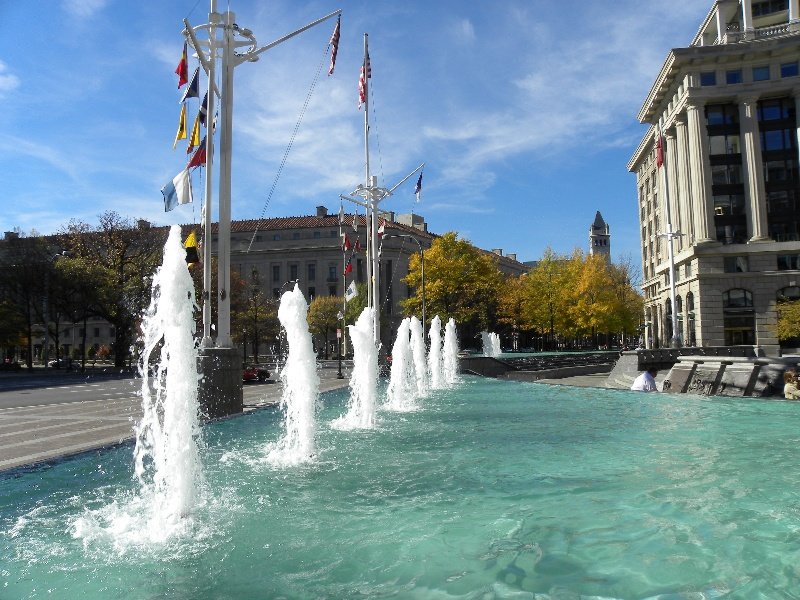 Concerts on the Avenue
The Concerts on the Avenue series, featuring the U.S. Navy Band and Navy Ceremonial Guard, is presented on select Tuesday evenings at 7:30PM during the summer at the U.S. Navy Memorial. The concert series began in 1997 and combines a wide variety of music in addition to precision drill by the Ceremonial Guard.
Each year the concert highlights naval history and heritage, honors our fleet and pays tribute to our nationís veterans. This family-friendly concert features a variety of musical genres, including current radio hits and iconic American music as well as patriotic standards. Please note that the concert schedule can change at any time. To confirm the schedule, check the U.S. Navy Band Calendar directly.