Closest Metro Stop:
Dupont Circle


View Metro Map

Phone: (202) 462-7979

Website:

Email: m.saadaoui[at]maec.gov.ma

Hours: Monday - Friday, 9AM - 4PM
The Consular Section is opened on the last Saturday of every month from 10AM to 1PM.

Address: 1601 21st Street Ave NW, Washington, DC 20009-2501
Dupont Circle Station on the red line of the Metro system is the closest station to the Embassy of Morocco. The station has two exits; make sure to leave through the Q Street Exit. From the station, it is approximately a 2-minute walk to the embassy. Use the map shown below to find suggested routes.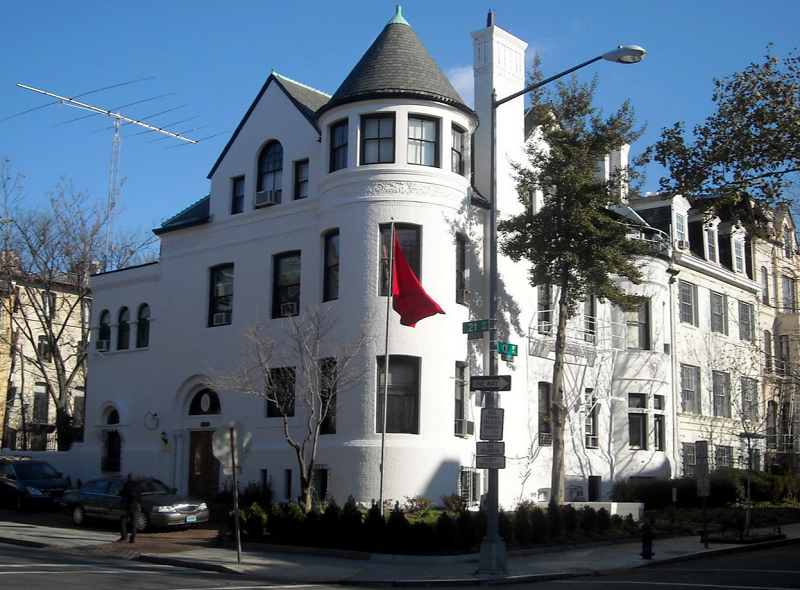 From Dupont Circle Metro Station
Approximately 0.1 mile, 2 min walk


Leave the station through the Q Street Exit.


Head west on Q St NW toward 20th St NW.


Turn right onto 21st St NW.


Destination will be on the right.
Quick Facts
Passport Validity
Must be valid at time of entry

Blank Passport Pages
One page required for entry stamp

Tourist Visa Required
For U.S. Citizens: Not required for stays under 90 days

Vaccinations
None

Currency Restrictions for Entry
No information

Currency Restrictions for Exit
Export of Moroccan dirhams is not allowed
Visa-Exempt Countries
Passport holders of the following countries do not need a visa to enter Morocco and may stay up to 90 days:
Algeria - Andorra - Argentina - Australia - Austria - Bahrain - Belgium - Brazil - Bulgaria - Canada - Chile - Republic of Congo - Croatia - Cyprus - Czech Republic - Denmark - Estonia - Finland - France - Germany - Great Britain - Greece - Guinea (Conakry) - Hong Kong - Hungary - Iceland - Indonesia - Ireland - Italy - Ivory Coast - Japan - Kuwait - Latvia - Liechtenstein - Lithuania - Luxemburg - Mali - Malta - Mexico - Monaco - Netherlands - New Zealand - Niger - Norway - Oman - Peru - Philippines - Poland - Portugal - Puerto Rico - Qatar - Romania - Saudi Arabia - Senegal - Singapore (Singaporean nationals may stay up to one month without visa) - Slovakia - Slovenia - South Korea - Spain - Sweden - Switzerland - Tunisia - Turkey - United Arab Emirates - USA - Venezuela.
Travelers intending to stay in Morocco longer than 90 days should request a permission to extend the duration of their stay, at the nearest Police Precinct to their place of residence in Morocco. Citizens from countries not listed above do need a visa. Contact the embassy for the most up-to-date information at (202) 462-7979.