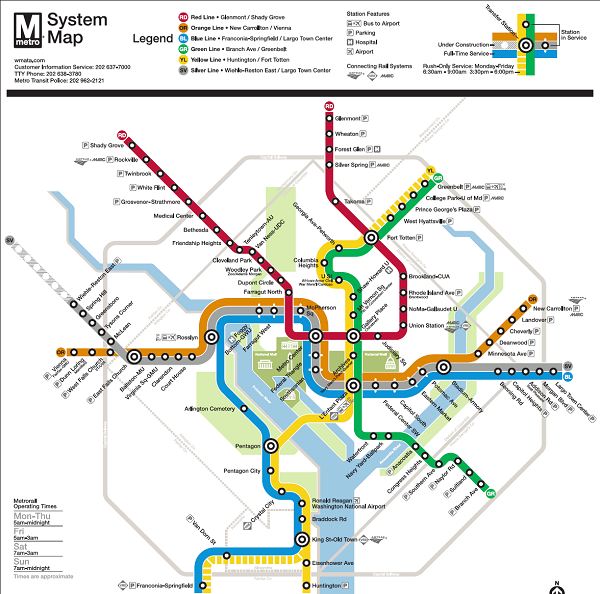 The Metro Map provides a quick overview of Metro connections to destination points in Washington DC, Virginia, and Maryland.
To download a printable version of the map, right-click on the link below and depending on your browser, click on "Save Target As" or "Save Link As". Note: The maps are in PDF Format requiring Adobe Acrobat Reader for viewing.

Metro Map (PDF Format)
Related Information



Metro
The metropolitan subway system of Washington DC.




Metrobus
Bus complementing the service provided by Metro.




Metro Pocket Guide
Essential information for Metro riders.




DC Circulator
Bus connecting areas that are not accessible by Metro.




SmarTrip Card
SmarTrip can be used in Metro, Metrobus, and DC Circulator.