Closest Metro Stop:
Dupont Circle


View Metro Map

Fax: (202) 265-2468

Phone: (202) 265-2561

Website:

Embassy: embassy[at]grenadaembassyusa.org

Consular: consulate[at]grenadaembassyusa.org

Pick Up Hours: Monday-Thursday, 10AM - 3PM

Drop Off Hours: Tuesday and Friday, 10AM - 1PM

Address: 1701 New Hampshire Ave NW, Washington, DC 20009-2501
Dupont Circle Metro Station on the red line of the Metro system is the closest station to the Embassy of Grenada. The station has two exits; make sure to leave through the Q Street Exit. From the station, it is approximately a 6-minute walk to the Embassy. Use the map and directions shown below to find suggested routes.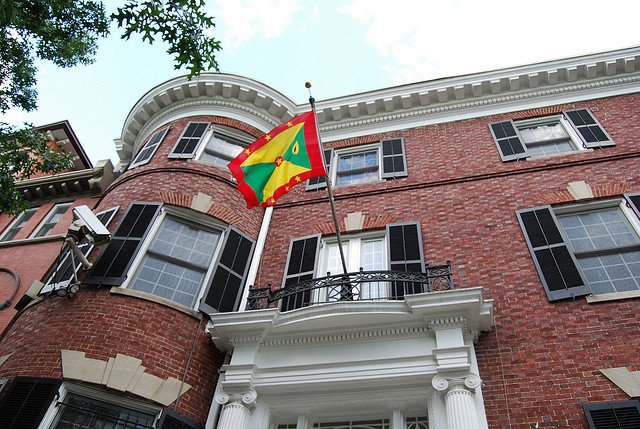 From Dupont Circle Metro Station
Approximately 0.3 mile, 6 min walk


Leave the station through the Q Street Exit.


Head east on Q St NW toward Connecticut Ave NW.


Turn left onto New Hampshire Ave NW.


Destination will be on the right.
Quick Facts
Passport Validity
Six months beyond the date of entry.

Blank Passport Pages
Sufficient space is necessary for a standard quarter-page entry stamp.

Tourist Visa Required
For U.S. Citizens: Not required. However evidence of return or onward travel arrangements is required.

Vaccinations
None; except traveling from regions where Yellow Fever is endemic.

Currency Restrictions for Entry
None.

Currency Restrictions for Exit
None.