Closest Metro Stop:
Dupont Circle


View Metro Map
Embassy of Argentina

1600 New Hampshire Ave NW
Washington DC 20009

Phone: (202) 238-6400
(202) 238-6401

Fax: (202) 332-3171

Email: eeeuu[at]mrecic.gov.ar

Embassy Hours: Monday - Friday, 9AM-5PM

Website:

Consular Section

1811 Q St NW
Washington DC 20009

Phone: (202) 238-6460

Fax: (202) 238-6471

Email: consular[at]embassyofargentina.us

Consulate Hours: Monday - Friday, 8AM-1PM
Although the Embassy of Argentina and its Consular Section have different addresses, their offices are located right next to each other.
Dupont Circle Metro Station on the Red Line of the Metro System is the closest station to both the Embassy and the Consular office. The Metro station has two exits; make sure to leave through the Q Street Exit. For suggested routes and directions, please see the map below.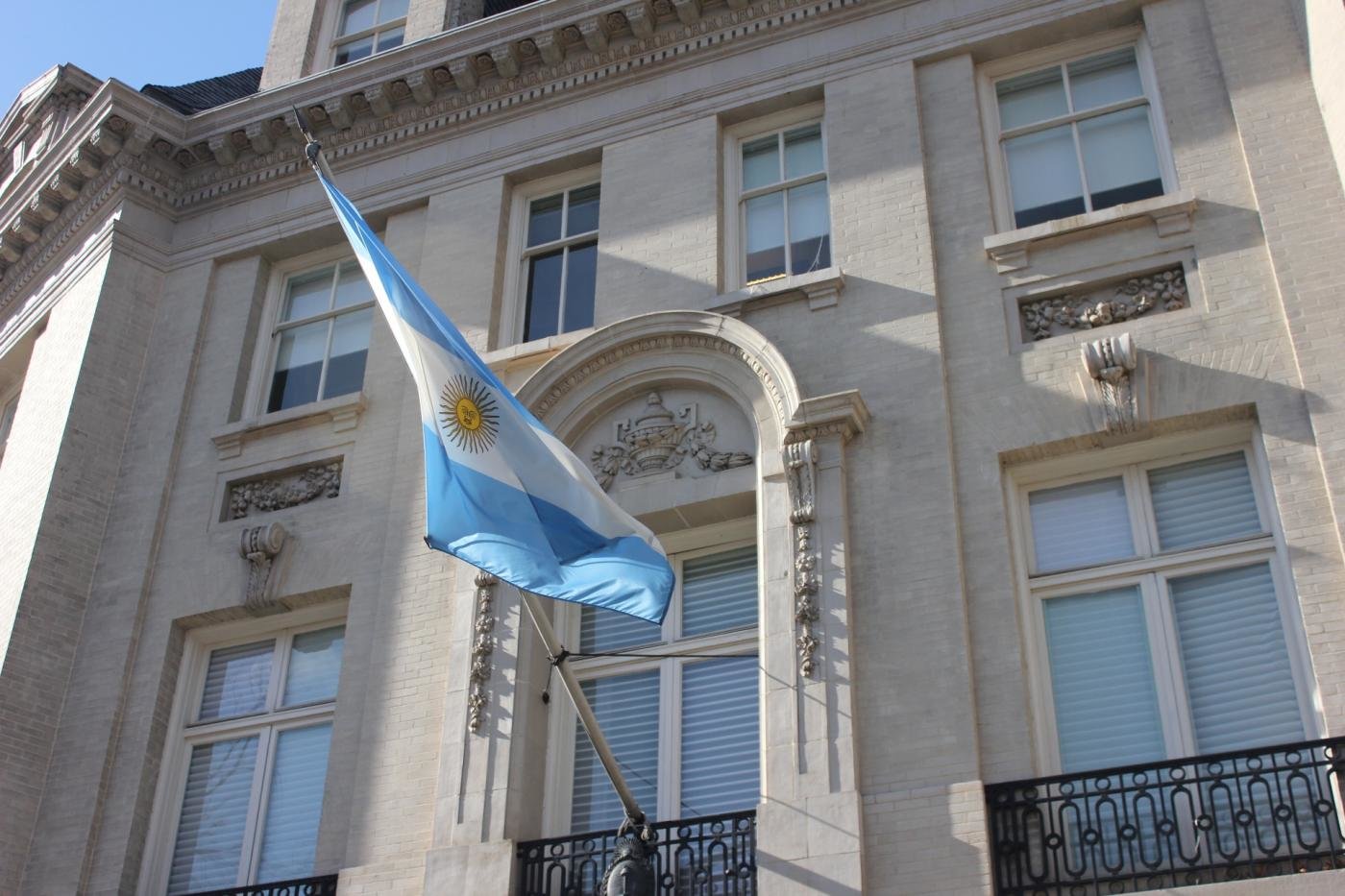 From Dupont Circle Metro Station
Approximately 0.1 mile, 3 min walk


Leave the station through the Q Street Exit.


Head east on Q St NW toward Connecticut Ave NW.


The embassy will be on the left.
Quick Facts
Passport Validity
Must be valid at time of entry

Blank Passport Pages
One page required for entry stamp

Tourist Visa Required
For U.S. Citizens, not required for stays of 90 days or less

Vaccinations
None

Currency Restrictions for Entry
None

Currency Restrictions for Exit
Up to US$10,000 or equivalent undeclared for people over 16; US$5,000 or equivalent for those under 16
Reciprocity Fee for US, Canadian and Australian Citizens
There is a reciprocity fee that US, Canadian and Australian Citizens must pay to enter Argentina. The payment of this fee is not a visa since Argentina does not require visa to citizens of the above mentioned countries when traveling for tourism purposes.
The Argentine Government set this entry fee on equal amounts to the fees Argentine citizens must pay when requesting a visa to travel to those countries.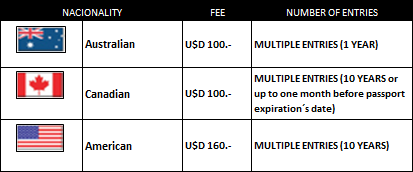 Exceptions
1- Argentine nationals who also bear US, Canadian, or Australian citizenship, and present any of these passports at the Immigration control.
2- Foreign nationals bearing regular US, Canadian, or Australian passports in transit.
3- Foreign nationals bearing regular US, Canadian, or Australian passports who have permanent residence in Argentina.
4- Foreign nationals bearing Canadian passports with a business visa.
5- Foreign nationals bearing official or diplomatic passports from the US, Canada, or Australia.
6- If you are arriving to Argentina by plane, staying less than 12 hours, and will not leave the airport, you do not have to pay the fee.
Those foreign citizens who have already paid the Reciprocity Fee in the past and it is still valid, do NOT have to pay the fee again.
Very Important
US, Canadian or Australian citizens must pay the Reciprocity Fee before their arrival into Argentina. Print the receipt. Upon arrival in Argentina, this receipt must be presented to immigration officers. The receipt will be scanned by the immigration control officers, who will verify the data and authorize entry to Argentina.
You are not allowed to pay the Reciprocity Fee upon arrival. You must make the payment online before arriving in Argentina.