Closest Metro Stops:
McPherson Square




Farragut North


View Metro Map

Phone: (202) 461-3000

Email: visa.cgwashington[at]itamaraty.gov.br

Website:

Address: 1030 15th Street NW, Washington DC 20005.
The public entrance is on L Street NW between 15th and 16th Streets (almost in front of the Washington Post).
McPherson Square Metro Station is the closest station to the Consulate General of Brazil. The station has two exits; make sure to leave the station through the Vermont Ave/White House Exit. From the station, it is approximately a 4-minute walk to the consular office.
The Consular Office is also accessible via the Farragut North Station, but you will have to walk a little further. Leave the station through the L Street Exit. Use the map and directions shown below to find suggested routes.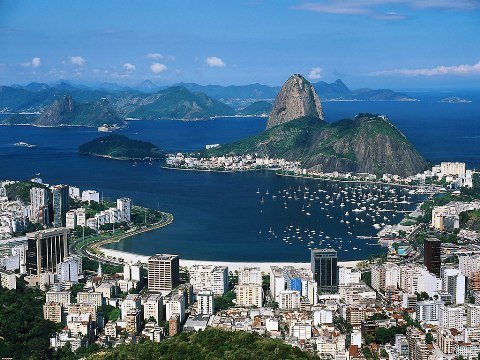 From McPherson Square Metro Station
Approximately 0.2 mile, 4 min


Exit the station using the Vermont Ave/White House Exit.


Head north on Vermont Ave NW toward I St NW.


Continue onto 15th St NW.


Turn left on L St NW.
From Farragut North Metro Station
Approximately 0.3 mile, 6 min


Exit the station using the L St Exit.


Head northwest on Connecticut Ave NW toward L St NW.


Turn right onto L St NW.
Quick Facts
Passport Validity
Must be valid on the date of entry.

Blank Passport Pages
One page required for entry stamp.

Tourist Visa Required
For U.S. Citizens: Yes, a visa is required.

Vaccinations
None

Currency Restrictions for Entry
More than 10,000 BR must be declared to Customs.

Currency Restrictions for Exit
More than 10,000 BR must be declared to Customs.
Visa-Exempt Countries
Brazil has visa waiver agreements with certain countries, so before applying consult the Consulate to verify if you need to have a visa to go to Brazil. If you are exempted, be sure that your passport is valid for more than 6 months, and check if you need vaccination. Bearers of passports issued by these countries do not need a tourist visa nor a business visa to enter Brazil:
Argentina, Austria, Belgium, Bolivia, Bulgaria, Czech Republic, Chile, Colombia, Costa Rica, Croatia, Denmark, Ecuador, Finland, France, Germany, Greece, Honduras, Hungary, Iceland, Ireland, Israel, Italy, Luxembourg, Monaco, Morocco, Netherlands, New Zealand, Norway, OSM Malta, Paraguay, Peru, Philippines, Poland, Portugal, San Marino, Slovakia, Slovenia, South Africa, South Korea, Spain, Suriname, Sweden, Switzerland, Thailand, Trinidad and Tobago, Tunisia, Turkey, United Kingdom, Uruguay, and the Vatican.
To view the list of visa requirements by country, click here.