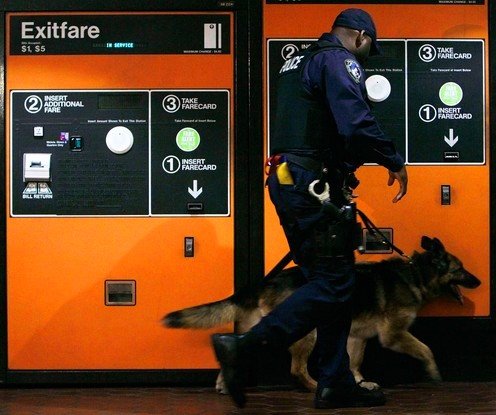 Do you want to work as a Metro Police Officer? Before submitting your job application, make sure that you have the qualifications to perform the job. The minimum requirements are:

Be a United States citizen.

Must have a High school diploma or GED.

Must have a valid Drivers License.

Minimum age is 20 years and 9 months.

Must be physically fit to perform normal police activities.
In addition to the above requirements, you must obtain a score of at least 70% on the written application. You will also have a background investigation, a physical ability test, an oral board interview, a truth verification test, a Psychological evaluation and a Physical examination.
Before you start your job application, collect current and past employment and education information. In order to apply for a Metro job, you must first create an online profile. If your profile is incomplete, you may not be considered for the position. Filling out the job application takes about 30 minutes and the application cannot be saved until it is complete.
Go to Employment Application. Note: Metro no longer accepts paper applications. The link will take you to a site titled "Welcome Metro Applicant!" Click on "Create/Update Resume". The link will take you to a site titled "Log into HEARTS." Click on "Are you a new applicant? Click here to register". You will be taken to a site titled "Identification." Enter your email address and create a password. Finally, click "Register" to finish creating your profile.
Now let's talk about your Profile. Once you log in, click on "Create/Update Resume". Select the option "Submit new resume". Once you are done creating with your profile, apply for a Metro job! Simply add the position that you want to your job basket. This can be done from the "View Job Postings" page by checking the box under "Job Basket", or you can click the "Add Job to Basket" button on the "Job Description" page. To verify your application submission, go back to the Applicant Home page and click on Application Status. All the jobs that you have applied for will shown on this page
I Got Hired as a Metro Police Officer... Now What?
All probationary police officers receive 1,196 hours of educational and performance-based training and 10 additional weeks of field training with experienced Metro Transit Police Officers prior to working on individual patrol assignments. In order to meet the standards required by the states of Maryland, Virginia, and Washington DC, probatory police officers receive:

40 hours of field training with the Arlington County Police Department.

240 hours of District of Columbia basic officer training.

40 hours of Orientation for basic officer training.

48 hours of Metrorail/Metrobus Safety and Transit Technology training.

40 hours of specialized basic officer and 24 additional Metro Transit Police firearms range training.

564 hours of mandated basic officer training at the Northern Virginia Criminal Justice Academy (NVCJA).

240 hours of mandated Maryland Comparative Compliance basic officer training for officers trained out-of-state in certified police academies.