Closest Metro Stop:
Van Ness-UDC


View Metro Map

Phone: +1 (202) 537-3100

Website:

Embassy: singemb_was[at]sgmfa.gov.sg

Consular: singemb_con_was[at]sgmfa.gov.sg

Hours: Monday - Friday, 9 AM - 1 PM and 2 PM - 5:30 PM

Address: 3501 International Place NW, Washington, DC 20008
Van Ness-UDC Metro Station on the Red line of the Metro System is the closest station to the Embassy of Singapore. Use the map and directions shown below to find suggested routes to the Embassy.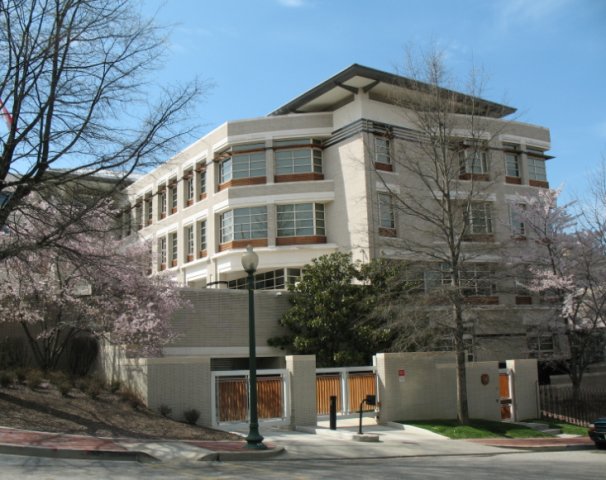 From Van Ness-UDC Metro Station
Approximately 0.3 mile, 7 min walk


Head southeast on Connecticut Ave NW toward Veazey Terrace NW.


Turn right onto Van Ness St NW.


Turn left onto International Dr NW.
Quick Facts
Passport Validity
Six month

Blank Passport Pages
Two page requirement for entry stamp

Tourist Visa Required
For U.S. Citizens: Not required for stays less than 90 days

Vaccinations
Yellow fever for travelers from certain countries

Currency Restrictions for Entry
Any amount over 20,000 Singapore Dollars or equivalent must be declared

Currency Restrictions for Exit
Any amount over 20,000 Singapore Dollars or equivalent must be declared
Do You need a Visa?
Foreigners holding passports issued by the following countries require either a visa to travel to Singapore:
Assessment Level 1 Countries
Georgia, Turkmenistan, Ukraine, India, Myanmar, Nigeria, People's Republic of China, Commonwealth of Independent States (Armenia, Azerbaijan, Belarus, Kazakhstan, Kyrgyzstan, Moldova, Russia, Tajikistan, Uzbekistan) and Holders of Hong Kong Document of Identity and Macau Special Administrative Region (MSAR) Travel Permit.
Assessment Level 2 Countries
Afghanistan, Algeria, Bangladesh, Egypt, Iran, Iraq, Jordan, Lebanon, Libya, Morocco, Pakistan, Saudi Arabia, Somalia, Sudan, Syria, Tunisia, Yemen, and holders of Palestinian Authority Passport, Temporary Passport issued by the United Arab Emirates and Refugee Travel Document issued by Middle-East countries.
For Assessment Level 1 and 2 Countries
Submission of visa application may be done online, in person or by mail.

Online: Submit your visa application online via Submission of Application for Visa Electronically (SAVE) through a local contact with a SingPass account.

By Mail: To facilitate the return of your passport by post, please provide a self-addressed and stamped US Postal Service (USPS) Express Mail Flat Rate envelope OR a self-addressed prepaid envelope from a courier service of your choice. For the latter, please make sure that pick-up service from our location is available.

Processing Time: It takes approximately 2 to 3 business days from the date of receipt of complete applications though some may take longer. Applicants should therefore give allowance for processing and possible postal delays before their intended departure. The processing time required is independent of the mode of application (i.e. either by post or in person). There is no facility of expediting service. Depending on the documents produced, local sponsors (i.e. Singapore Citizens/Permanent Residents) and security bond may be required.