Closest Metro Stop:
Van Ness-UDC


View Metro Map

Fax: (202) 686-1534

Phone: (202) 243-6500

Website:

Embassy: info[at]embassyofpakistanusa.org

Consular: consularsection[at]embassyofpakistanusa.org

Address: 3517 International Court NW, Washington, DC 20008
The Embassy of Pakistan is located at the international center area near the Office of the Foreign Mission (OFM) of the Department of State, the University of the District of Columbia (UDC), and the INTELSAT Headquarter.
Van Ness-UDC Metro Station on the red line of the Metro system is the closest station to the Embassy of Pakistan. From the station, it is approximately a 13 minute walk to the Embassy. Use the map and directions shown below to find suggested routes to your destination.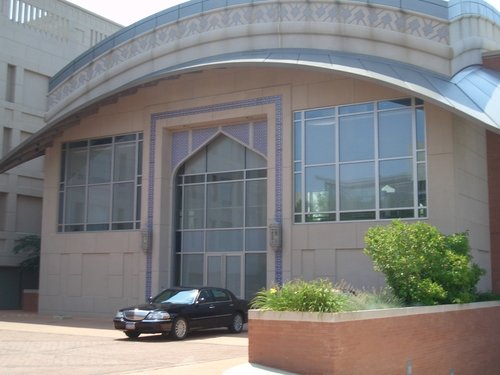 From Van Ness-UDC Metro Station
Approximately 0.6 mile, 13 min walk


Head southeast on Connecticut Ave NW toward Veazey Terrace NW


Turn right onto Van Ness St NW.


Turn right onto International Ct NW.


Turn left to stay on International Ct NW.
Quick Facts
Passport Validity
Six months beyond the date of arrival

Blank Passport Pages
Two blank pages are required for entry and exit stamps

Tourist Visa Required
For U.S. Citizens: Yes

Vaccinations
Not required, but several recommended

Currency Restrictions for Entry
None

Currency Restrictions for Exit
Any amount over $5,000 or equivalent must be declared
Visa-Exempt Countries
Passport holders of the following countries do not require a visa to travel to Pakistan.

Iceland for stays of up to 3 months


Maldives for stays of up to 3 months


Nepal for stays of up to 1 month


Samoa for stays of up to 1 month


Tonga


Trinidad and Tobago


Zambia for stays of up to 3 months
Entry/Exit Difficulties for U.S. Citizens
U.S. Citizens should ensure that their travel documents and visas are valid at all times. Americans throughout Pakistan have been arrested, deported, harassed, and detained for overstaying their Pakistani visas or for traveling to Pakistan without the appropriate visa classification.
U.S. Citizens who attempt to renew or extend their visas while in Pakistan have been left without legal status for an extended period of time and subjected to harassment or interrogation by local authorities. U.S. Citizens are encouraged to apply for renewal of travel documents at least 3 months prior to expiration because security threats might, on short notice, temporarily restrict the ability of the U.S. Missions, particularly in Peshawar, to provide routine consular services.