Closest Metro Stop:
Van Ness-UDC


View Metro Map


Fax: (202) 525-4004

Phone: (202) 364-5500

Website:

Email: consular[at]washington.mfa.gov.il

Address: 3514 International Dr NW, Washington, DC 20008.
The Embassy of Israel is located at the International Center area, near the Office of the Foreign Mission (OFM) of the Department of State, the University of the District of Columbia (UDC), and the INTELSAT Headquarter.
Van Ness-UDC Metro Station on the red line of the Metro system is the closest station to the Embassy of Israel. From the station, it is approximately a 9-minute walk to the embassy. Use the map shown below to find suggested routes.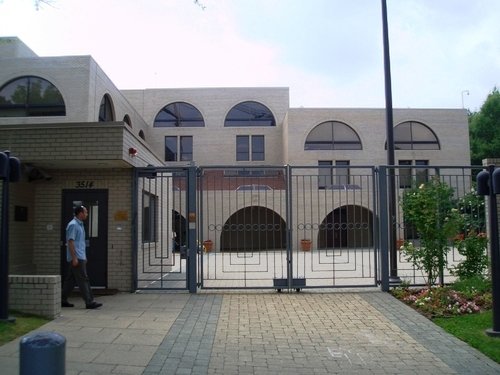 From Van Ness-UDC Metro Station
Approximately 0.4 mile, 9 min


Head southeast on Connecticut Ave NW toward Veazey Terrace NW.


Turn right onto Van Ness St NW.


Turn left onto International Dr NW.
Quick Facts
Passport Validity
Must be valid for 6 months beyond date of entry

Blank Passport Pages
One page (although passports are normally not stamped upon entry)

Tourist Visa Required
For U.S. Citizens: Not required for stays less than 90 days

Vaccinations
None

Currency Restrictions for Entry
None

Currency Restrictions for Exit
None
Entry to Israel, the West Bank, or Gaza
U.S. Citizens are advised that all travelers applying for entry to Israel, the West Bank, or Gaza are subject to security and police record checks by the Government of Israel, and may be denied entry or exit without explanation.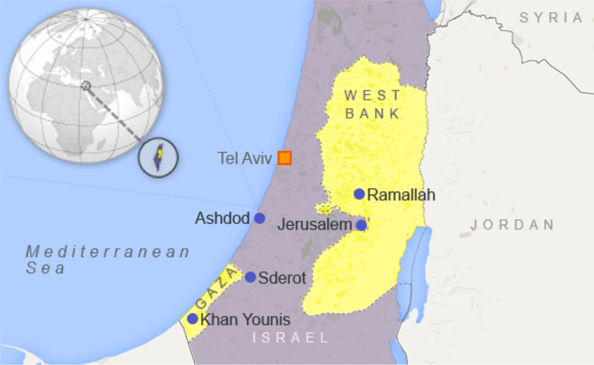 In the past, U.S. Citizens have been subjected to questioning and thorough searches by Israeli authorities upon entry or departure. U.S. Citizens whom Israeli authorities suspect of being of Arab, Middle Eastern, or Muslim origin; those who have been involved in missionary or activist activity; and those who ask that Israeli stamps not be entered into their passport may face additional questioning by immigration and border authorities, or may even be denied entry into Israel, the West Bank, or Gaza.
U.S. Citizens who are suspected of wishing to enter areas deemed prohibited to them by the Ministry of Interior (MOI) are requested by the MOI to sign a standard agreement. This agreement stipulates that they will refrain from entering those prohibited areas. U.S. citizens have been detained and/or arrested at the airport and at other border crossings on suspicion of security-related offenses.
Members of religious groups have been monitored, arrested, and deported for suspicion of intent to proselytize in Israel. In some cases, Israeli authorities have denied U.S. Citizens access to U.S. consular officers, lawyers, and family members during temporary detention.
Additional security-related delays are not unusual for travelers carrying audio-visual or data storage/processing equipment, and some have had their laptop computers and other electronic equipment confiscated at Ben Gurion Airport. While most items are returned prior to the traveler's departure, some equipment has been retained by the authorities for lengthy periods and has reportedly been damaged, destroyed, lost or never returned.