Closest Metro Stop:
Foggy Bottom-GWU




View Metro Map

Phone: (202) 774-5450

Emergency Phone: (202) 230-9992

Website:

Email: consulado[at]conperdc.org

Hours: Monday - Friday, 8:30 AM - 1 PM

Address: 1225 23rd Street NW, Washington, DC 20037
Foggy Bottom-GWU Metro Station is the closest station to the Consulate of Peru. The station is approximately 3 blocks away from the Consular Office. For details, see the map and directions below.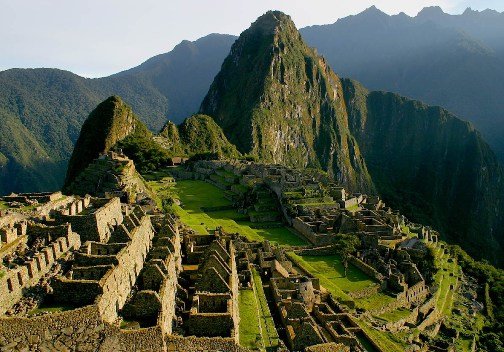 From Foggy Bottom-GWU Metro Station
Approximately 0.4 mile, 9 min


Head west on I St NW toward 23rd St NW.


Turn right onto 23rd St NW.


At the traffic circle, take the 3rd exit onto 23rd St NW.


The consular office will be on your right.
Quick Facts
Passport Validity
Must be valid at time of entry

Blank Passport Pages
One page required for entry stamp

Tourist Visa Required
For U.S. Citizens: No visa is required

Vaccinations
Yellow fever vaccination is recommended

Currency Restrictions for Entry
Any amount over $10,000 or equivalent must be declared

Currency Restrictions for Exit
Any amount over $10,000 or equivalent must be declared
Entry Stamp
It is important that all travelers entering Peru especially those crossing at a land border obtain an entry stamp from Peruvian immigration authorities at the time and place of entry.
Travelers without an entry stamp will not be allowed to exit Peru. Immigration authorities often insist that travelers must return to the point of entry in order to obtain the stamp (e.g., a traveler who crossed into Peru by land from Bolivia will not be provided an entry stamp by immigration authorities in Lima, but will have to return to the original border-crossing point to obtain it).
Dual U.S. / Peruvian Citizens Under 18
Minor children with Peruvian citizenship including those with dual U.S./Peruvian citizenship ? who are traveling with only one or neither legal parent/guardian are required to have official authorization from the non-traveling parent/guardian(s).
In Peru, the non-traveling parent/guardian(s) can complete this process at most public notaries or through a travel authorization issued by a family court. In the United States, the non-traveling parent/guardian(s) should visit the nearest Peruvian Consulate and complete a Permiso Notarial de Viaje. Please be aware that these authorizations are valid for 30 days and one trip only. If the minor child has only one legal parent or guardian, the traveling parent/guardian must present evidence of sole custody, as well as a completed Permiso Notarial de Viaje from a Peruvian notary.
Lost / Stolen Passports in Peru
In cases of passports that have been lost or stolen in Peru, travelers must first obtain a new passport and then ?transfer? the entry record from their previous passport to the new one before they are allowed to exit Peru.
This service is not currently available at Jorge Chavez Airport in Lima. Travelers must take their new passports to Peruvian Immigration headquarters at Av. Espa?a 730, Bre?a, Lima, open weekdays from 8:00 a.m. to 12:30 p.m., in order to pay for and process the transfer. The current fee, which must be paid in Peruvian nuevo soles.