Closest Metro Stops:
Capitol South




Union Station


View Metro Map

Admission: Free. Open to the public during normal office hours while Congress is in session.

Website:

House Office Buildings: (202) 225-4141

Address: 27 Independence Ave SE, Washington, DC 20003
Capitol South Station is the closest metro station to the Cannon House Office Building. The station is on the Orange, Blue and Silver Lines of the Metro System. From the Capitol South Station, it is approximately a 5-minute walk. Another alternative on the Red Line is Union Station, but you will have to walk a little further. Use the map shown below to find suggested routes to the Cannon House Office Building.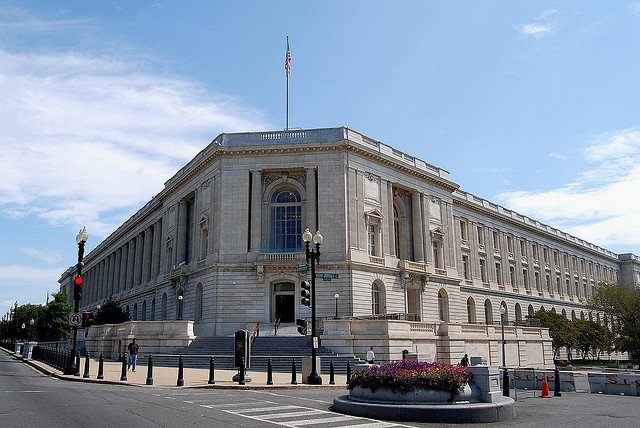 From Capitol South Station
Approximately 0.2 mile, 5 min


Walk about 2 blocks north on First St SE.
From Union Station
Approximately 0.8 mile, 17 min


Exit Union Station via the Taxi Stand/Pickup Bay.


As you exit Union Station, turn left. Continue on Union Station Dr NE.


Turn right at Columbus Cir NE.


Continue on First St NE for 5 blocks.