U.S. Capitol Building - Washington DC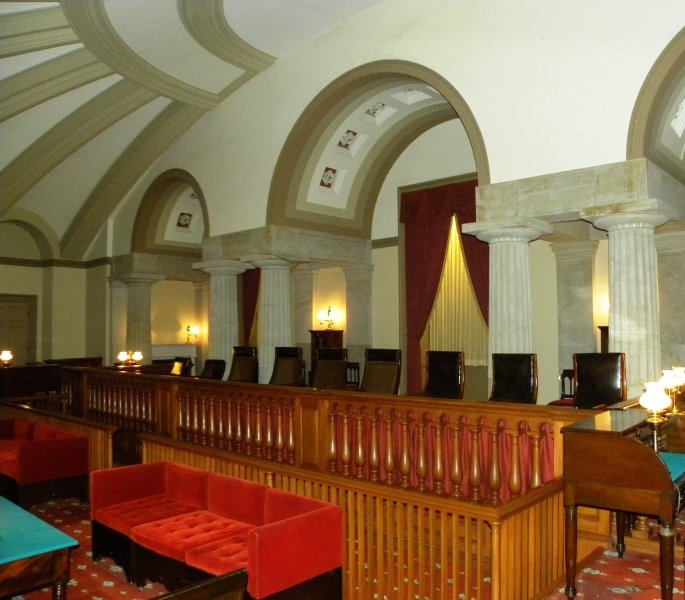 View of the Old Supreme Court Chamber in the U.S. Capitol Building.

The Old Supreme Court Chamber was the first room constructed for the use of the highest judiciary body. Built by Benjamin Henry Latrobe, it was a significant architectural achievement, for the size and structure of its vaulted, semicircular ceiling were virtually unprecedented in the United States. In addition to housing the Supreme Court, this space later served as a committee room, a law library, a meeting room, and a storage room. Today, it has been restored to its mid-19th-century appearance.