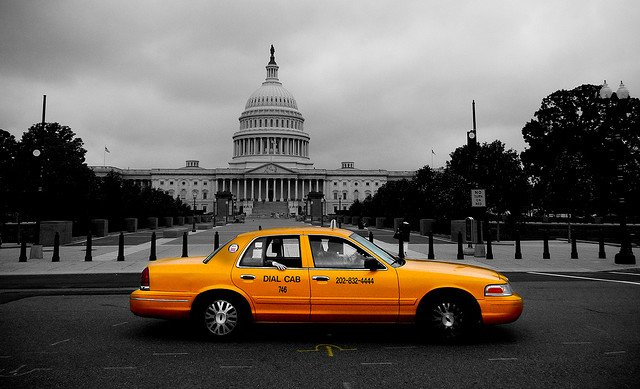 Yellow Taxicab in front of the U.S. Capitol Building. Photo by Maddie Basham
Whether you are a transit-shy tourist, a responsible barhopper, or just someone trying to avoid getting wet in a thunderstorm, you may occasionally need a taxicab. For those occasions when you need a reliable private ride, here is your guide to taxicabs in Washington DC.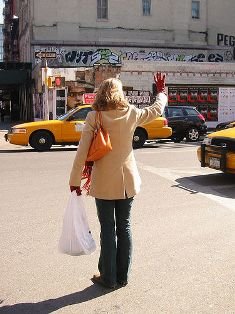 To hail a taxicab, wait on a corner and raise your arm. With more than 6,000 taxicabs servicing the city, finding a taxicab won't be a problem. In fact, Washington DC has one of the highest ratios of taxicabs per person in the United States. You could also try booking a taxicab by phone (see the list on left column of this page to get a taxicab phone number). Although some taxicab drivers dislike traveling to the suburbs in Virginia and Maryland, it is illegal for taxicabs to refuse service to anywhere within the Washington Metropolitan Area.
Ask the taxicab driver for a receipt before exiting the taxicab. The receipt will have the taxicab driver's name, his ID number and vehicle tag number. This information is unique to each taxicab. If you were to lose property in a taxicab or wish to make a complaint, the DC Taxicab Commission can track down the driver/taxicab using this information.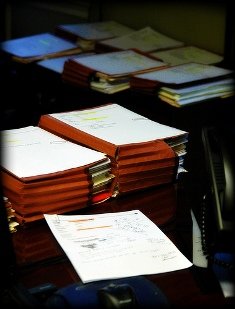 To file a complaint, write a letter with the details concerning the incident and include the name of the operator, vehicle license tag, and date and time of the incident. Include your name, mailing address, phone number and email address. Fax your letter to (202) 889-3604, or email your complain to . You will receive an acknowledgement letter when your complaint is received.
For lost items, contact the Taxicab Commission at (202) 645-6020 between 8:30 a.m. and 4 p.m. or send an email to . Leave your full name, phone number, a description of the item and the date it was lost. If the item is a cell phone, leave the model, serial number, IMEI, PIN and cell phone number. If you have a taxicab receipt, fax it to (202) 889-3604. Also, if you know the driver's name, ID number and vehicle license plate number, include the information. Note: all lost items not claimed within 5 days are turned over to MPD's Property Division (202) 645-0131.
If your item is found, you will be contacted right away. A photo ID is required to pick up the item from the Taxicab Commission. The hours of operation are Monday-Friday from 8:30 a.m. to 4 p.m. Note: If the item was lost over the weekend, allow two to three days for the taxicab driver to return it.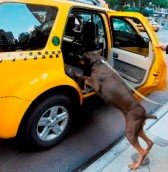 I have a disability. Will I be charged extra for bringing my service pet? No, taxicab drivers are not allowed to charge extra for service pets or for a wheelchair. So if you have a disability, you can travel with your service pet without having to pay any additional fees. The term "service pet" means a guide dog, a signal dog, or any other animal trained to help or to perform tasks for the benefit of a passenger with a disability.
Also, a passenger with a disability can bring a folding wheelchair without having to pay any extra charges. Taxicab drivers cannot set any personal service fees for loading or unloading the wheelchair in or from a taxicab.
Taxicab Fares
Since June 1, 2008, taxicabs in Washington DC are required to use time-and-distance based metered rates and are no longer on zone-based rates.
The initial taxicab fare is $3 for one person, with $1.50 for each additional rider. This gets you in the taxicab and carries you the ever-so-long distance of 1/6 mile. The subsequent distance charge is 25 cents for each 1/6 of a mile. In stopped traffic, the idle time charge is 25 cents for every minute.
There is no maximum taxicab fare for trips within Washington DC. Note that there will additional subcharges for extra suitcases, providing service during snow emergencies, etc. For a complete listing of fees, see below:
$3.00 - First 1/6 mile
$0.25 - Each additional 1/6 mile
$1.50 - Additional passenger (age 6 or older)
$15.00 - Wait rate per hour (begins 5 minutes after arrival)
$19.00 - Maximum fare in Washington D.C. (not including other subcharges)
Extra Charges
$2.00 - Large Luggage in trunk (per piece)
$0.50 - Large Luggage handled by driver (per piece)
$2.00 - Telephone dispatch fee
$3.00 - Dismissal of dispatched cab without use
125% - Fare during declared Snow Emergency
$6.25 - After first hour - each 15 minutes thereafter
$2.00 - Personal service (driver leaves cab vicinity)
$1.00 - Animals (excludes securely-enclosed or service animals)
$25.00 - Rate for hire (1st hour or any fraction thereof)