U.S. Capitol Building - Washington DC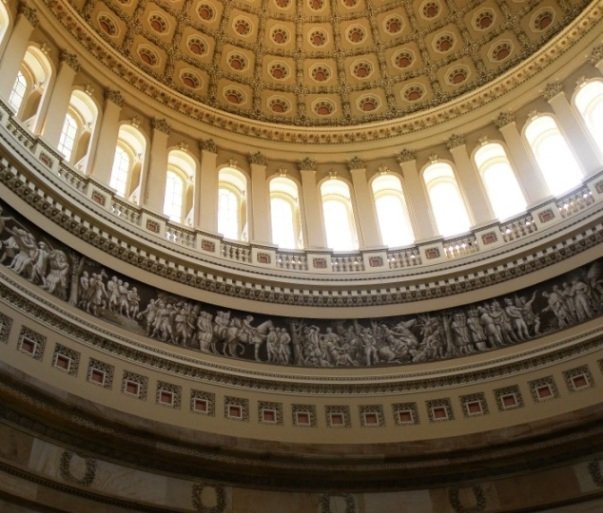 View of the Frieze of American History in the U.S. Capitol Building.

Looking up from the Capitol Rotunda into the U.S. Capitol Dome, the "Frieze of American History" is painted to appear as a carved stone bas-relief frieze, but is actually a trompe-l'oeil fresco cycle depicting 19 scenes from American history. The frieze occupies a band immediately below the 36 windows.