Closest Metro Stop:
Smithsonian Station




View Metro Map

Admission: Free

Phone: (202) 619-7222

Website:

Address: 1850 West Basin Drive SW, Washington, DC 20242
The Franklin Delano Roosevelt Memorial is located near the Smithsonian Station on the Orange, Silver and Blue lines of the Metro System. The Smithsonian Station has two exits. When visiting the Memorial, leave the station through the "12th Street & Independence Ave" exit. Use the map and directions below to find suggested routes to the memorial.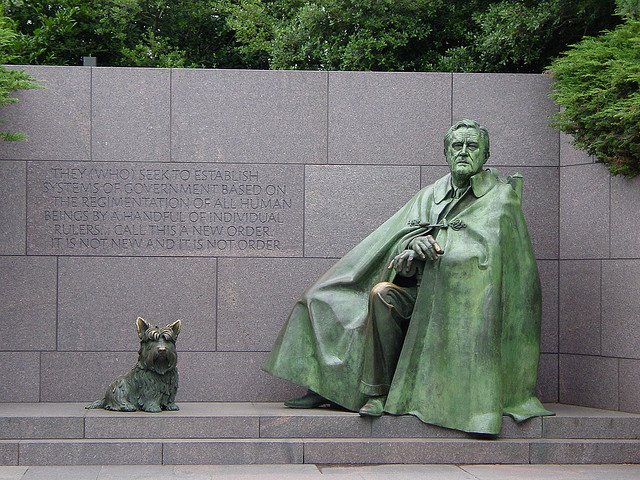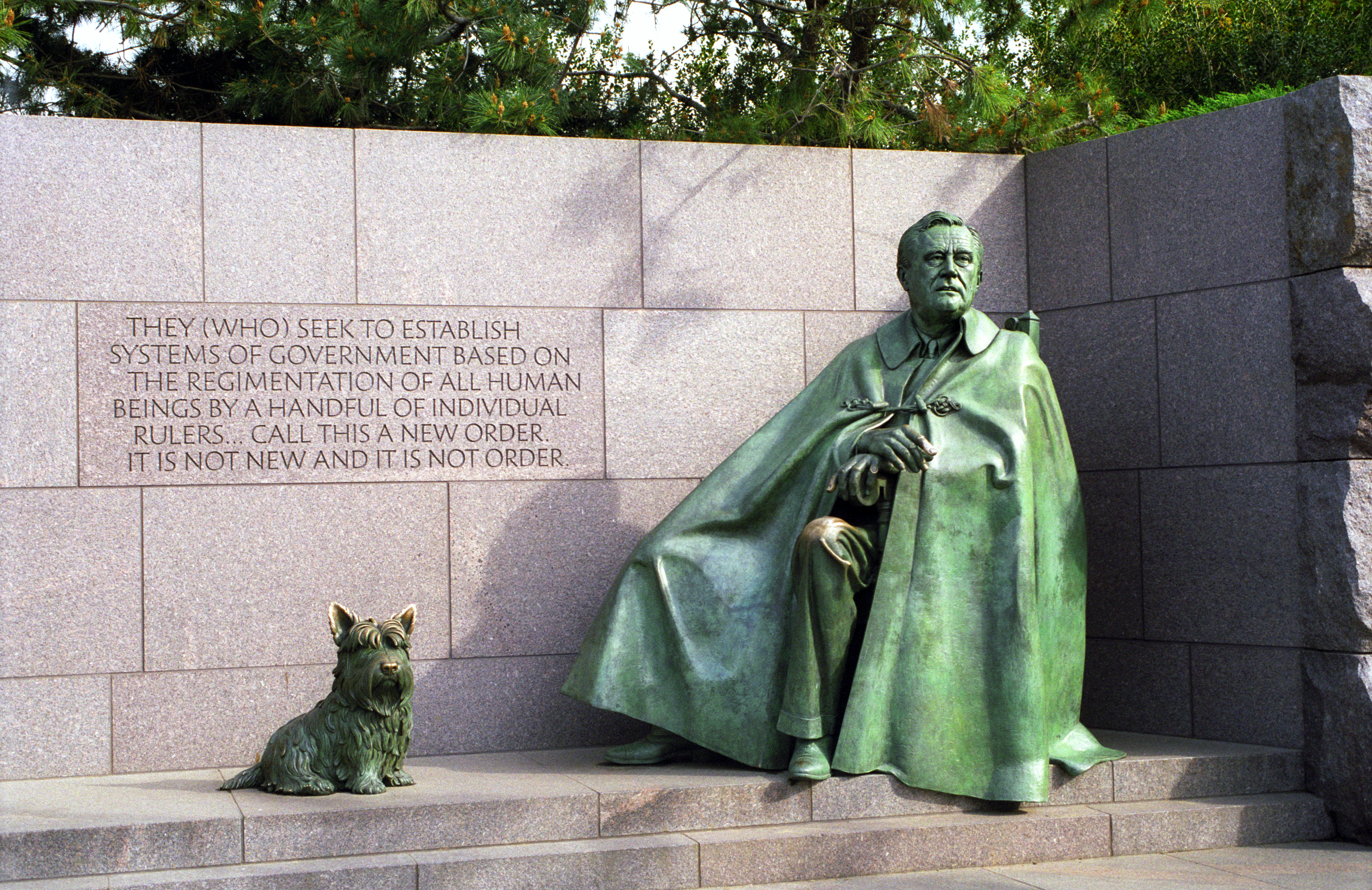 From Smithsonian Metro Station
Approximately 1.0 mile, 21 minute walk


Leave the station through the "12th Street & Independence Ave" exit.


Walk south toward Independence Ave SW toward 14th St SW (toward the Washington Monument).


Turn left toward West Basin Dr SW.


Walk around the Tidal Basin.
FDR Memorial
The Franklin Delano Roosevelt Memorial (FDR) is a presidential memorial dedicated to the 32nd U.S. President, Franklin Delano Roosevelt. The memorial commemorates the four presidential terms of President Roosevelt, who led the United States during the Great Depression and World War II.
The memorial consists of four outdoor rooms, one for each of FDR's terms of office. Inside each room, you will find quotes and sculptures depicting events that occurred during each term. One of the most popular sculptures shows President Roosevelt alongside his dog Fala. Another important sculpture depicts scenes from the Great Depression, such as listening to a fireside chat on the radio and waiting in a bread line. Each of the rooms are surrounded by lovely waterfalls and shade trees.
The FDR memorial is located half-way between the Lincoln Memorial and the Thomas Jefferson Memorial.