U.S. Capitol Building - Washington DC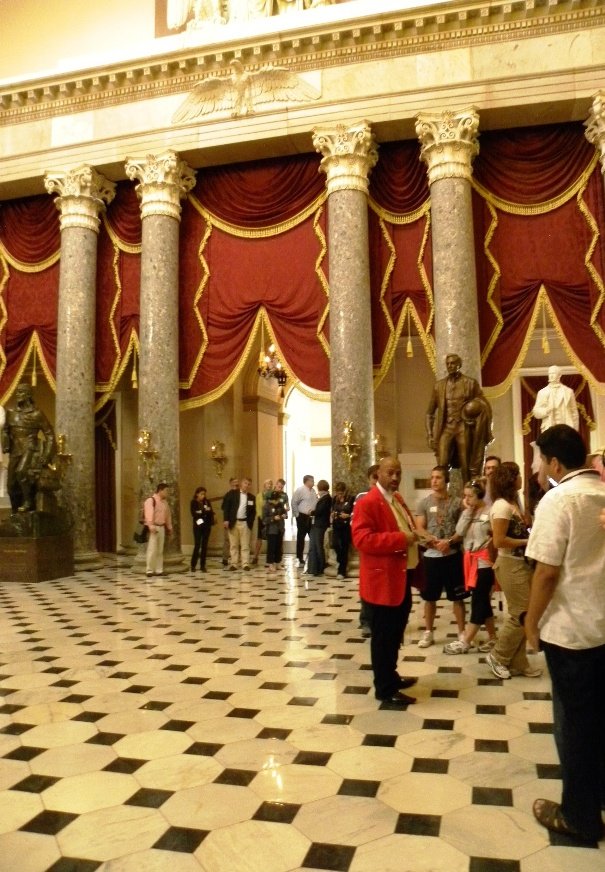 View of the National Statuary Hall in the U.S. Capitol Building.

The National Statuary Hall Collection now consists of 100 statues contributed by the 50 states. Each statue is the gift of a state, not of an individual or group of citizens. In recent years, the statues have been unveiled during ceremonies in the Capitol Rotunda and displayed there for up to 6 months. They are then moved to a permanent location approved by the Joint Committee on the Library.