U.S. Capitol Building - Washington DC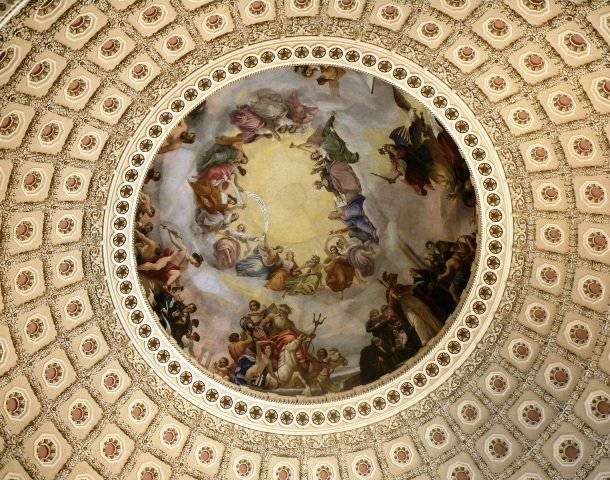 View of the Apotheosis of Washington.

The "Apotheosis of Washington" was the most ambitious work of Constantino Brumidi at the U.S. Capitol Building. The fresco was painted in eleven months at the end of the Civil War, soon after the new dome was completed. The fresco cost $40,000.

Suspended 180 feet above the Rotunda floor, it covers an area of 4,664 square feet. The figures (up to 15 feet tall) were painted to be intelligible from close up as well as from 180 feet below. Some of the groups and figures were inspired by classical and Renaissance images, especially by those of the Italian master Raphael.