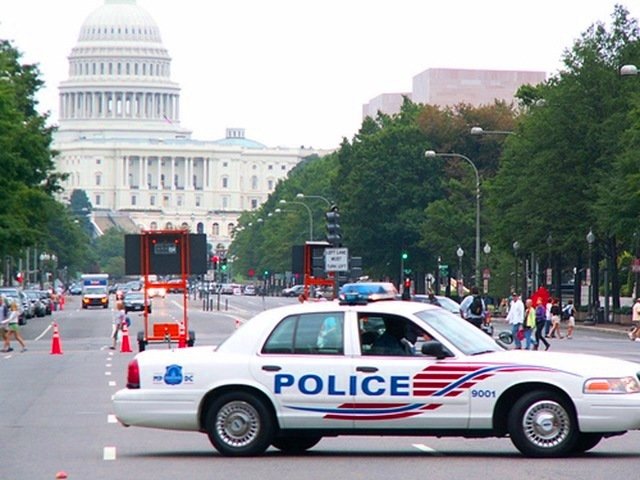 Every Washington DC resident lives in a
Police Service Area (PSA), and every PSA has a team of police officers and officials assigned to it. Residents should get to know their PSA team members and learn how to work with them to fight crime and disorder in their neighborhoods.
The Third District (or "3D") has eight PSAs, each with a team of police officers and supervisors who provide police services in that community. This ensures that an adequate coverage for all of the neighborhoods, not only in manpower, but in effective leadership.
The Third District Police Station is in the northwest quadrant, near the center of Washington DC. This area is home to some of Washington DC's best-known neighborhoods, including Adams Morgan, Cardozo-Shaw, Columbia Heights, Dupont Circle, Farragut North, Kalorama, Logan Circle and Mount Pleasant.
The Third District Police Station has an online community discussion group hosted by Yahoo! Groups. To sign up, go to groups.yahoo.com/group/MPD-3D/
The map of the Third District Police Station below is in PDF format, requiring Adobe Acrobat Reader for viewing.

Third District Police - Printable Version of 3D Map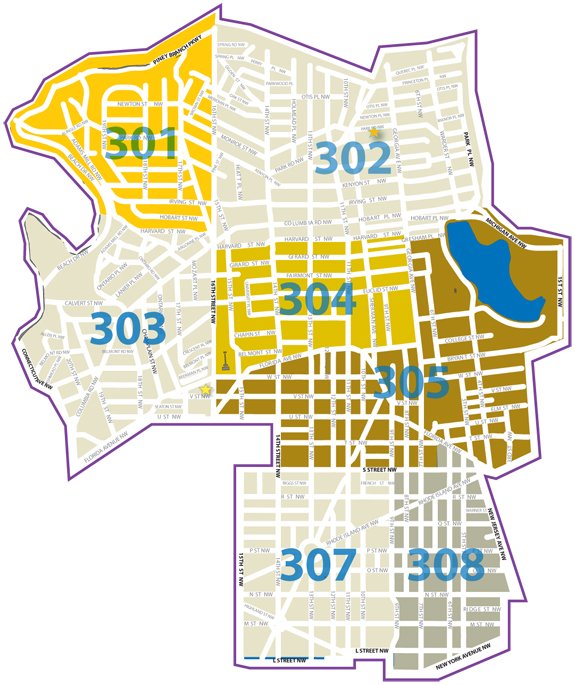 Third District Police Headquarter
1620 V Street NW, Washington DC 20009
Phone: (202) 673-6815
Fax:(202) 673-2154
Third District Substation
750 Park Road NW, Washington DC 20009
Phone: (202) 576-8222
Fax: (202) 576-3350
Latino Liason Unit
1800 Columbia Road NW, Washington DC 20009
Phone: (202) 673-4445