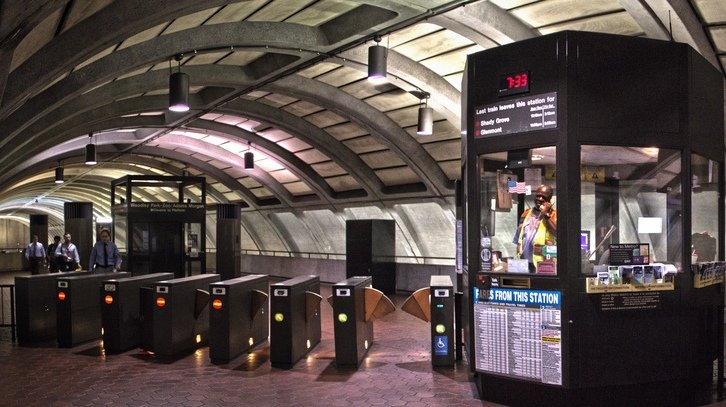 Why to Buy a Metro Pass
If you are planing to move around DC using metro for a few days, buying a pass is a cost effective solution because it provides unlimited metro travel during specific periods of time.
Metro passes are gate-activated. This means that your pass will be activated the first time it is used at the metro station of your choice. Simply insert your metro pass into the faregate to enter the station. The faregate will print the last valid date on the pass. Note: All metro passes contain a set value, which is subtracted from the pass upon exiting a metro station.
Metro passes are only valid on Metro stations in the Washington Metropolitan Area. They cannot be used on Metrobus or DC Circulator. Consider buying a SmarTrip® Card if you plan to travel using Metrobus, Metro, and DC Circulator bus.
Types of Metro Passes
The following Metro passes are available for purchase:
One-Day Metro Pass: ($14.50)
This Pass is valid for one day of unlimited Metro travel. The pass expires at the end of the operating day: 3:00 am on Friday-Saturday, and Midnight on Sunday-Thursday.
7-Day Fast Metro Pass: ($59.25)
This Pass is valid for 7 consecutive days for unlimited Metro travel. Remember that Metro does not operate 24 hours a day, so the pass only works when the Metro system is running.
7-Day Short Trip Pass: ($36.00)
This Pass is valid for 7 consecutive days from the first day of use for Metro trips costing up to $3.60 when peak fares are in effect (Weekdays from Opening-9:30am and 3-7pm; Friday-Saturday nights from Midnight-Closing). If the trip costs more than $3.60 during peak fares, the additional charge will be deducted from the SmarTrip® card's Stored Value. There is no charge for rail trips at other times.
Where Can I Buy a Metro Pass?
Online: Metro passes can be purchased online. Metro ships all orders via U.S. Postal Service First Class Mail. Your order will be shipped within two business days from the day you place your order. Metro does not charge for shipping and handling. Existing SmarTrip® card users may purchase passes by logging in to their account online.
Metro Stations: You can also purchase Metro passes in person using a credit card or cash at blue vending machines labeled "Passes/Farecards" inside Metro stations. Existing SmarTrip® card users may purchase passes by adding it to their SmarTrip® Card at any Metro Passes/Farecards machine.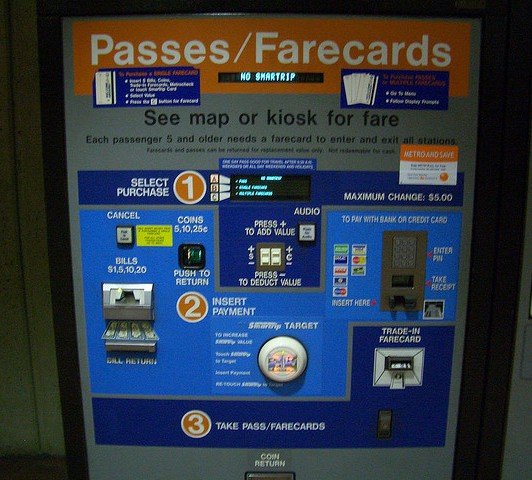 Related Information



Metro
The metropolitan subway system of Washington DC.




Metrobus
Bus complementing the service provided by Metro.




Metro Pocket Guide
Essential information for Metro riders.




DC Circulator
Bus connecting areas that are not accessible by Metro.




SmarTrip Card
SmarTrip can be used in Metro, Metrobus, and DC Circulator.