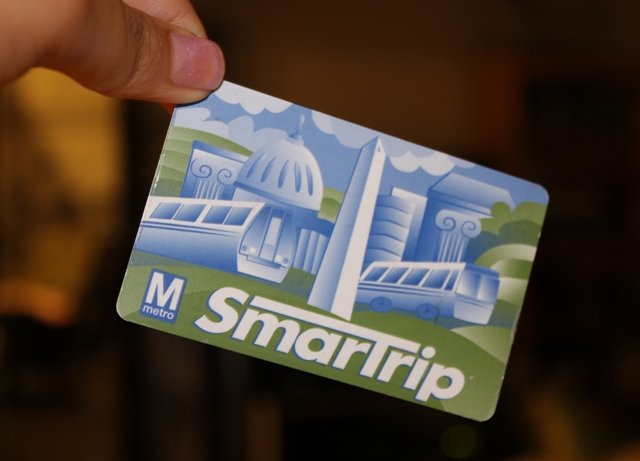 The Washington Metropolitan Area Transit Authority (WMATA) does not longer sell paper metrobus passes. Now, users must have a plastic SmarTrip card in order to buy a Metrobus Pass. On January 29, 2011, the "Weekly Bus Pass" was replaced with a new electronic "7-Day Regional Bus Pass" that is loaded onto your SmarTrip® Card.
7-Day Regional Bus Pass
Unlike the old Weekly Bus Pass that was valid from Sunday through Saturday, the new 7-Day Regional Bus Pass is activated the first time you use the pass. So, the pass starts on any day and it's valid for the seven consecutive days.
You can also buy and load 2 Bus Passes onto your SmarTrip card. Once the first pass is activated and expires, the second pass will be ready to use.
The 7-Day Regional Bus Pass can be used for unlimited travel on Metrobus and regional bus systems, including ART, DASH, DC Circulator, CUE, Fairfax Connector, Ride On and TheBus.
Cost
The 7-Day Regional Bus Pass costs:

$15 for a regular 7-Day Regional Bus Pass.

$7.50 for a Senior / Disabled 7-Day Regional Bus Pass.
You can buy a SmarTrip® Card and add the 7-Day Regional Bus Pass to it at any Metro Sales Office, Commuter Stores, selected CVS Pharmacies and Giant Food Stores or at select retail outlets.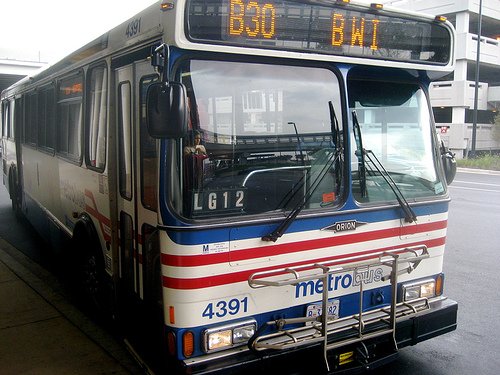 Related Information



Metro
The metropolitan subway system of Washington DC.




Metrobus
Bus complementing the service provided by Metro.




DC Circulator
Bus connecting areas that are not accessible by Metro.




SmarTrip
SmarTrip can be used in Metro, Metrobus, and DC Circulator.