Closest Metro Stop:
Dupont Circle


View Metro Map

Fax: (202) 319-1304

Phone: (202) 319-1991

Website:

Email: [email protected]

Consular Hours: Monday-Friday, 9AM-4PM

Address: 1708 New Hampshire Ave NW, Washington, DC 20009-2501
Dupont Circle Metro Station on the red line of the Metro system is the closest station to the Embassy of Eritrea. The station has two exits; make sure to leave through the "Q Street Exit". From the station, it is approximately a 6-minute walk to the Embassy. Use the map and directions shown below to find suggested routes.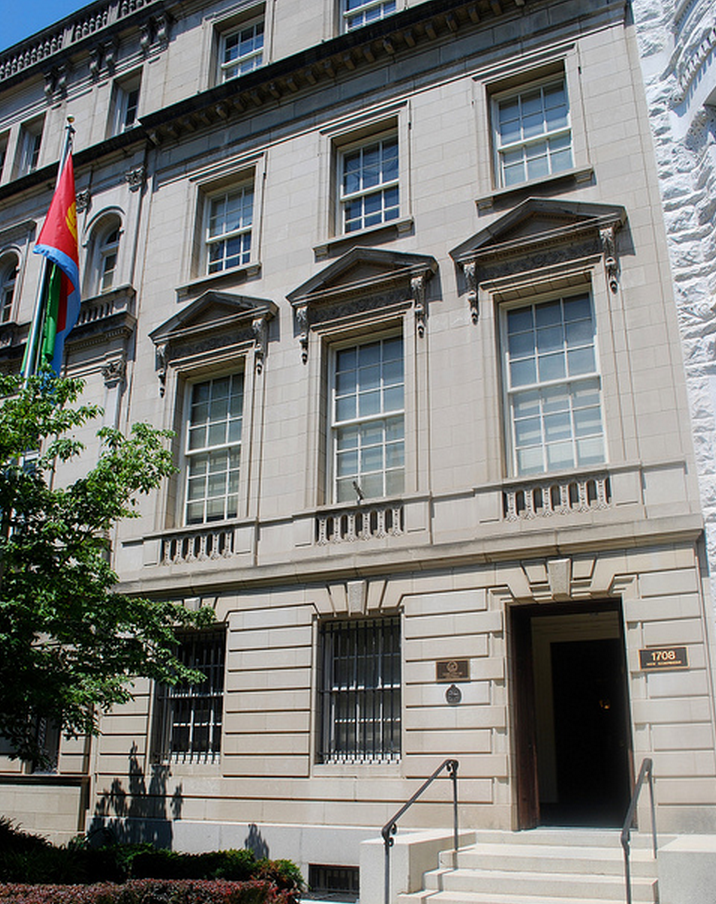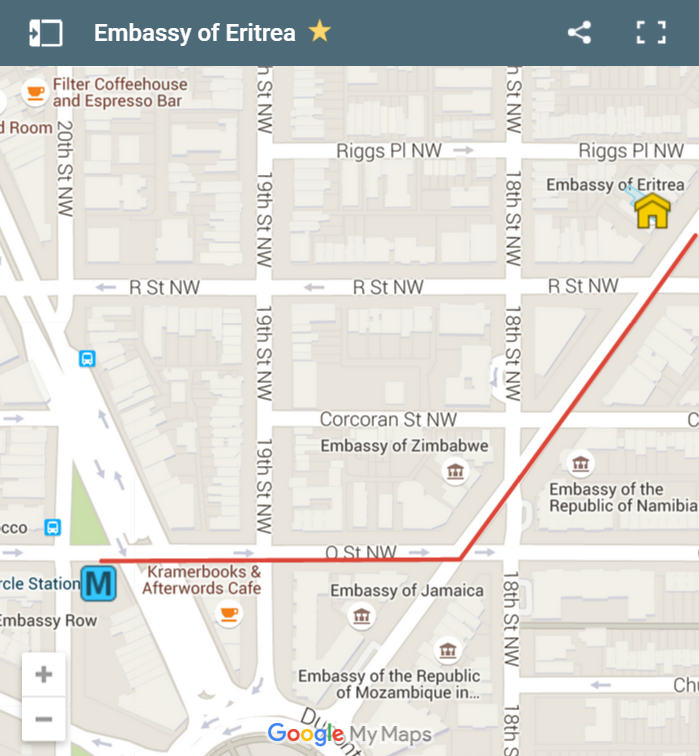 From Dupont Circle Metro Station
Approximately 0.3 mile, 6 min walk


Leave the station through the Q Street Exit.


Head east on Q St NW toward Connecticut Ave NW.


Turn left onto New Hampshire Ave NW.


Destination will be on the left.
Visa-Exempt Countries
Passport holders of the following countries can travel to Eritrea without a visa: Kenya and Uganda.
Passport holders of Sudan may obtain a visa on arrival for Eritrea.
Holders of diplomatic and service passports of China are visa exempt for 60 days.
If your country is not listed here, you will most likely need a visa. Contact the embassy for the most up-to-date information at (202) 319-1991 or [email protected]
Entry Visa Requirements
Holders of Eritrea National Identification Card are not required entry visa. The following documents are required to start the visa application process:
1) Visa Application Form
The Visa Application Form (PDF Format) should be completed by every person intending to travel, unless one is a Dependent and is included in the parent's travel document.
2) Passport
Original passport valid for at least six months beyond the dates of the trip.
3) Photograph
One recent passport-size photograph must be attached to the visa application.
4) Proof of Legal Residence in the USA
U.S. Permanent Residents who require a visa to travel to Eritrea must also show proof of permission to re–enter the USA, such as a Residency Card (Green Card).
5) Proof of Funds
Proof of sufficient funds to cover all your expenses while in Eritrea.
6) Visa Processing Fee
Only cashiers checks and money orders are accepted and should be payable to the Embassy of Eritrea. All fees are non refundable. Effective July 1, 2015 the visa application fees are listed below.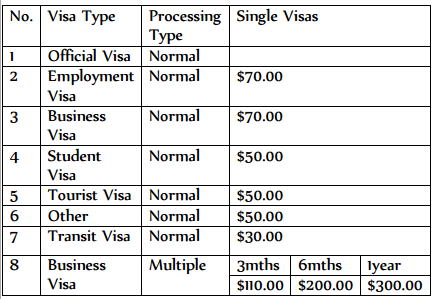 7) Self-Addressed Envelope
In order to return your documents, include self addressed envelope with one of the following stamps: USPS Express/Priority, UPS, or Federal Express Account Number
Submit the completed application and required documentation to:
Embassy of Eritrea
1708 New Hampshire Avenue NW
Washington, DC 20009-2501