Closest Metro Stop:
Mt Vernon / Sq 7th St-Convention Center



View Metro Map

Fax: (202) 525-4004

Phone: (202) 506-4995, (202) 450-3146

Website:

Email: [email protected]

Address: 1014 M Street NW, Washington, DC 20001.
Mt Vernon / Sq 7th St-Convention Center Station is the closest station to the Consular Office. From the station, it is approximately a 5-minute walk to the Consulate. For details, see the map and directions shown below.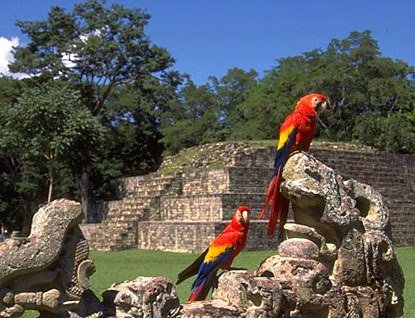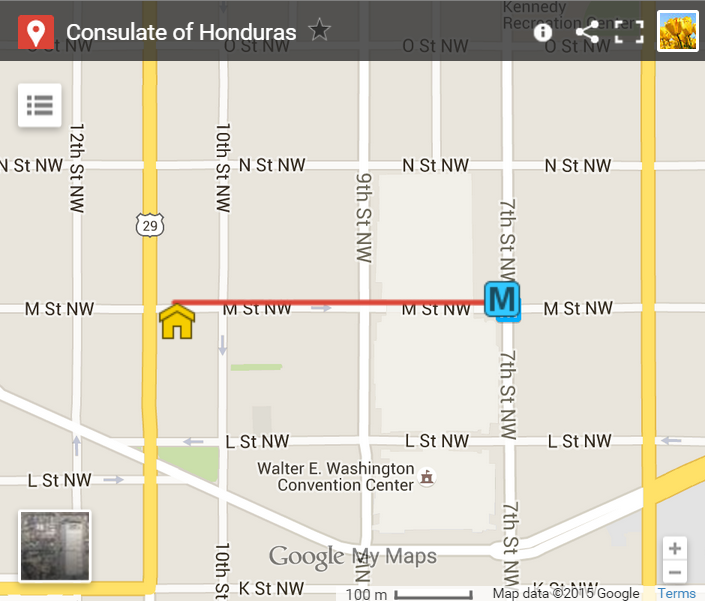 From Mt Vernon / Sq 7th St-Convention Center Station
Approximately 0.3 mile, 5 min


Head west on M St NW toward 8th Court NW.


The Consulate of Honduras will be on the left.
Central America Border Control Agreement
Honduras is part of the Central America Border Control Agreement (CA-4). Under the terms of this agreement, citizens of the four countries may travel freely across the CA-4 countries (Honduras, Nicaragua, El Salvador, Guatemala) for a period of up to 90 days, without completing entry and exit formalities at border immigration checkpoints. This period begins at the first point of entry in to any of the CA-4 countries.
U.S. Citizens and other eligible foreign nationals, who legally enter any of the four countries, may similarly travel across the CA-4 countries without obtaining additional visas or tourist entry permits for the other three countries. Immigration officials at the first port of entry determine the length of stay, up to a maximum period of 90 days.
Foreign tourists who wish to remain in the CA-4 region beyond the period initially granted for their visit (e.g., longer than 90 days) must request a one-time extension of stay from local immigration authorities in the country where the traveler is physically present, or they must leave the CA-4 countries and reapply for admission to the region.
Foreigners "expelled" from any of the four countries are excluded from the entire CA-4 region. In isolated cases, the lack of clarity in the implementing details of the CA-4 Border Control Agreement has caused temporary inconvenience to some travelers and has resulted in others being fined more than $100 or detained for 72 hours or longer.
Visa-Exempt Countries
Citizens of the following countries do not require a visa to enter Honduras:
Visa Exempt: Nationals of Andorra, Antigua and Barbuda, Argentina, Australia, Bahamas, Bahrain, Barbados, Belize, Brazil, Brunei, Canada, Chile, Costa Rica, El Salvador, EU countries, Guatemala, Iceland, Japan, Kuwait, Liechtenstein, Malaysia, Mexico, Monaco, New Zealand, Nicaragua, Norway, Panama, Paraguay, Puerto Rico, Qatar, San Marino, Saudi Arabia, Singapore, St Kitts and Nevis, St Lucia, Switzerland, Taiwan, Turkey, United Arab Emirates, United Kingdom, United States, Uruguay and Venezuela.
In-Transit: Transit passengers who are only remaining in Honduras for 48 hours, and have proof of onward destination.
Requirements for a Tourist / Business Visa
Once you arrive to Honduras, you will be issued a tourist card which is stapled into your passport. Make sure your passport has blank pages for this. The following documents are required to obtain a visa:
1) Visa Application Form
Complete the visa application form.
2) Passport
Provide an original passport valid for at least 6 months past your intended date of entry. There should be at least 6 unmarked pages remaining.
3) Photograph
Two recent professional passport photos of the applicant.
4) Photocopy
Photocopy of the first page of your passport showing your photo and personal information.
5) Proof of Legal Residence in the USA
Provide a copy of the front and back of your Green Card, or valid re-entry visa into the United States.
6) Visa Payment
Payment of the visa fee:
Tourist Visa Fee: $30.00-Single Entry | $60.00-Multiple Entry
Business Visa Fee: $30.00-Single Entry | $60.00-Multiple Entry
7) Self Addressed Evelope
If applying by mail, send the documentation by FEDEX, DHL, UPS or USPS, including a prepaid self-addressed envelope to return your passport.
8) For Business Visas
A company letter giving full details and confirming financial responsibility for the applicant is required.