Closest Metro Stops:
Smithsonian




Foggy Bottom-GWU




View Metro Map

Hours: Open 24 hours

Phone: 1 (866) 822-8963

Website:

Address: 5 Henry Bacon Dr NW, Washington, DC 20242
Foggy Bottom-GWU Station is the closest station to the Vietnam Women's Memorial. From the station, it is approximately a 15-minute walk to the Memorial.
Another alternative is the Smithsonian Station. The station has two exits; make sure to leave through the 12th St & Independence Ave Exit. Although it will be a 25-minute walk from the Smithsonian Station, you will also see other important landmarks, such as the Washington Monument. Use the map below to find suggested routes.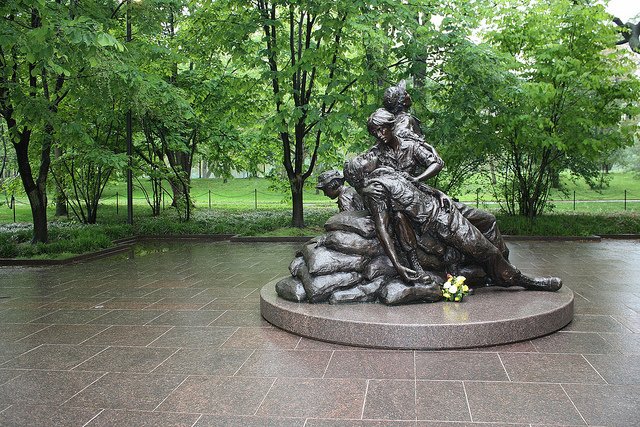 From Foggy Bottom-GWU Metro Station
Approximately 0.8 mile, 15 min walk


Walk south on 23rd St NW toward H St NW.


Turn left at Constitution Ave NW.
From Smithsonian Metro Station
Approximately 1.2 mile, 24 min walk


Leave the station via the 12th St & Independence Ave Exit.


Head west on Independence Ave SW toward 14th St SW (towards the Washington Monument).


Turn right on 17th St NW.


Turn left onto Constitution Ave NW.