Closest Metro Stops:
Foggy Bottom-GWU Station



Smithsonian Station



View Metro Map

Hours: 24 hours

Phone: (202) 426-6841

Website:

Address: 5 Henry Bacon Dr NW, Washington, DC 20242
The Foggy Bottom-GWU Metro Station on the Orange and Blue lines of the Metro System is the closest station to the Vietnam Veterans Memorial. The memorial is also accesible via the Smithsonian Metro Station, but you will have to walk a longer distance. The Smithsonian Station has two exits; exit the station through the Mall Exit (12th Street & Independence Avenue).
Use the map and directions below to find suggested routes to the memorial.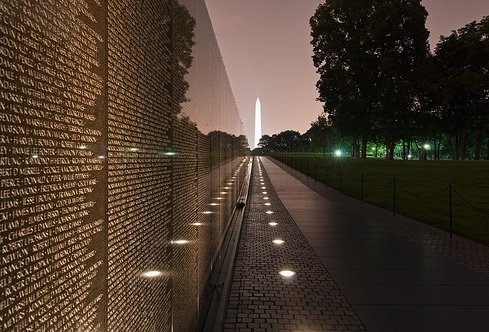 From Foggy Bottom-GWU Metro Station


Walk south on 23rd Street NW toward H Street NW


Turn left at Constitution Avenue NW
From Smithsonian Metro Station


Head west on Independence Ave SW toward 14th St SW


Turn right onto 15th St SW


Turn left onto Constitution Ave NW


Turn left onto Henry Bacon Dr NW