Closest Metro Stops:
Smithsonian




Federal Center SW




View Metro Map

Admission: Free

Phone: (202) 633-1000

Website:

Email: naturalexperience[at]si.edu

Address: 1000 Constitution Avenue NW, Washington DC, 20004
Smithsonian Metro Station is the closest station to the Museum of Natural History. The station has two exits; make sure to leave through The Mall Exit. You could end up blocks from the museum if you leave through the wrong exit.
The museum is also accessible via the Federal Triangle Station, but you will have to walk a little further. Use the map below to find suggested routes.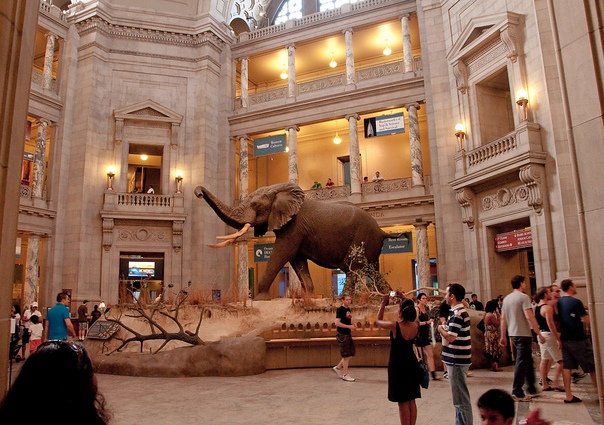 From Smithsonian Metro Station
Approximately 0.3 mile, 6 min walk


The station has two exits. Leave through The Mall Exit (at 12th St & Jefferson Drive SW).


Walk north on 12th St. NW towards Madison Dr SW.


Turn right at Madison Dr NW.
From Federal Triangle Metro Station
Approximately 0.2 mile, 4 min walk


Head south on 12th St. NW toward Constitution Ave NW.


Turn left at Madison Dr. NW