Closest Metro Stops:
Union Station


Capitol South




View Metro Map

Admission: Free

Phone: (202) 707-5000

Website:

Address: 101 Independence Ave SE, Washington, DC 20540

Public Tours: Monday-Saturday, 10:30AM, 11:30AM, 1:30PM, 2:30PM, 3:30PM. On Saturdays, there is no 3:30PM tour. On federal holidays, the first tour is at 9:30AM.
Capitol South Station is the closest station to the Library of Congress. From the Capitol South Station, it is approximately a 5-minute walk to the Library of Congress. Another alternative is Union Station on the red line, but you will have to walk a longer distance to get to the library. Use the map shown below to find suggested routes to your destination.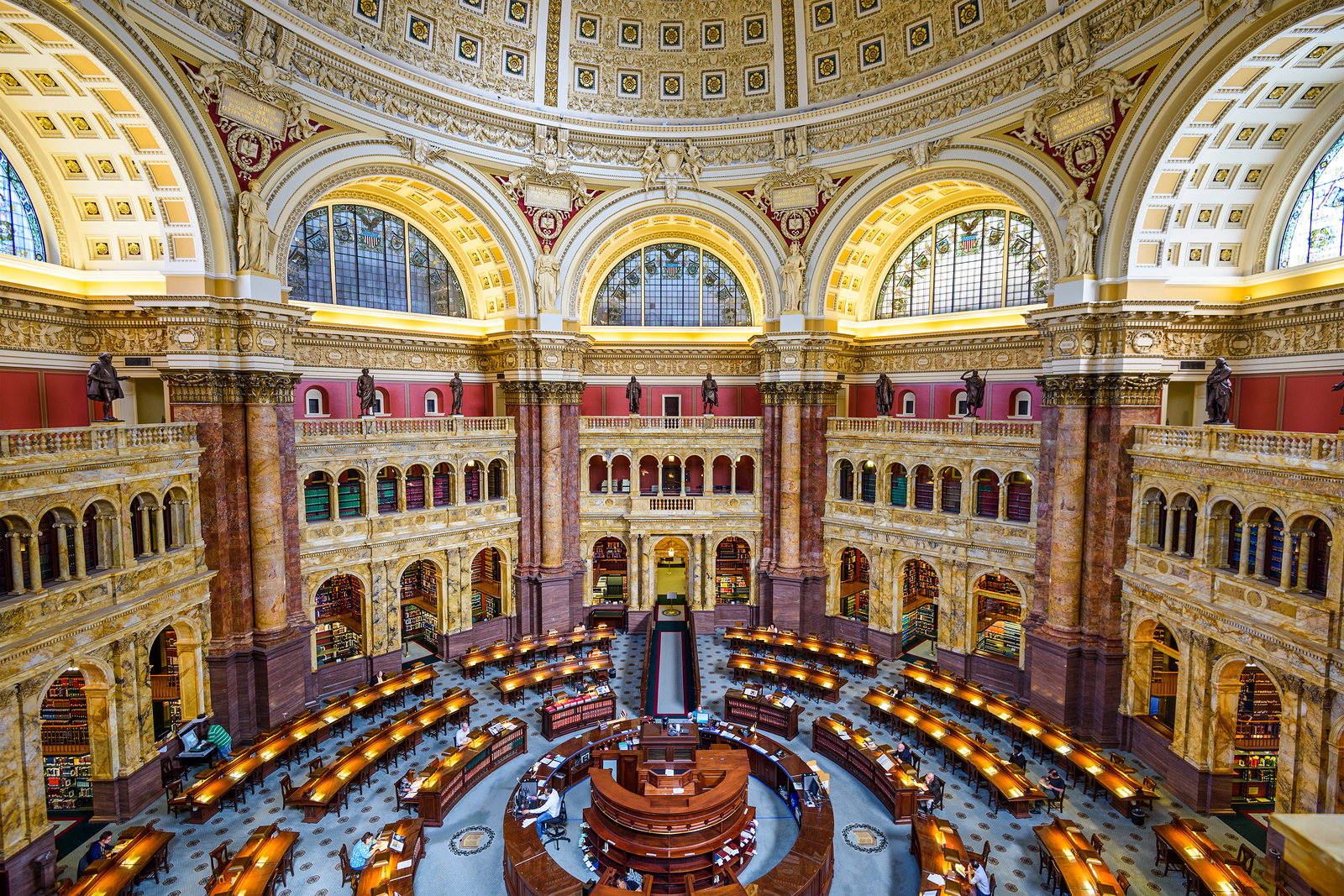 From Capitol South Station
Approximately 0.2 mile, 5 min walk


Walk approximately 2 blocks north First St SE toward C St SE.
From Union Station
Approximately 0.8 mile, 17 min walk


Exit Union Station via the Taxi Stand/Pickup Bay.


Cross Columbus Circle and walk toward Columbus Circle NE.


Turn left at Columbus Circle NE.


Turn right onto First St NE.