Closest Metro Stop:
Rosslyn Station




View Metro Map

Hours: Open 24 hours

Phone: (703) 289-2500

Website:

Address: 1400 North Meade Street, Arlington, VA 22209
The Iwo Jima Memorial (also known as the U.S. Marine Corps War Memorial) is located in Arlington, Virginia just across the Potomac River from Georgetown in Washington DC. The Iwo Jima Memorial pays tribute to the U.S. Marines Corps who gave their lives to the country since November 10, 1775.
The Rosslyn Metro Station is the closest station to Iwo Jima Memorial. From the station, it is approximately a 14-minute walk to the Memorial. Use the map and directions below to find suggested routes to your destination.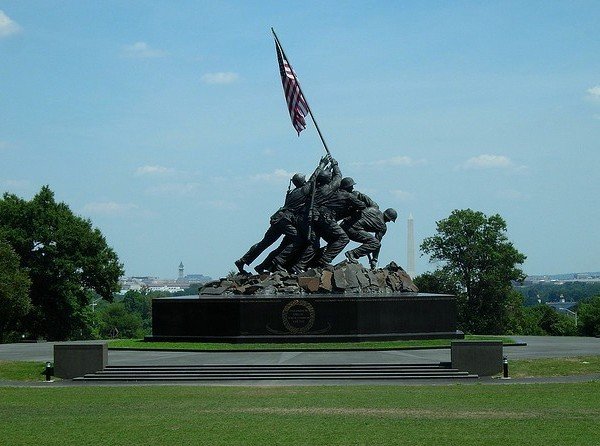 From Rosslyn Metro Station
Approximately 0.7 mile, 14 min walk


Walk south on N Fort Myer Dr toward Wilson Blvd.


Continue onto N Meade St.


Take the exit on the left.


Turn right toward US Marine Memorial Circle.